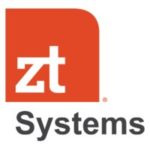 Employee Packing | ZT Netherlands
Are you looking for a nice job and at the same time being physically active? Then you are the right person to be the next Packing Employee at ZT Netherlands!
Wat wordt er van je verwacht
Before the server cabinet arrives at your department, it first goes through the entire production process. Here the drawers are prepared and the rack is filled. When the tests have been completed and the software has been checked, it goes to the Packing department. Here you and your colleagues are responsible for packing and packing the server cabinets so that they can be shipped safely. A well-stocked server cabinet is large and heavy, it is important that you are physically fit to work at the Packing department.
In addition to the physical work, there is also some administrative work. Everything is processed in the system.
Wat zoeken wij
Of course you feel like getting started, with which you have already done half the work. In addition, it is also useful if you:
You live in Almelo or the surrounding area;
Have a healthy work mentality;
have a good portion of energy;
Are available in the 2 shifts;
Morning shift is from 6:00 AM to 2:30 PM
Afternoon service is from 2:30 PM to 11:00 PM
Wat bieden wij
At ZT Netherlands we offer you a full-time job of 38 hours a week, full of challenges and with nice colleagues. In addition, you will of course receive much more from us!
Gross hourly wage of €12,39 based on 18 years and older
16% shift allowance where you arrive at a gross hourly wage of €14,37!
Travel allowance from 10km
After 52 weeks of work, you have received your first pay increase
If you function well, you have a chance to win a permanent contract at 4 Minutes
Over het bedrijf
ZT Netherlands is an international company that makes servers for data storage. Since 2012, the parent company in New York has decided to open a branch in Almelo for the European market. The entire production takes place in Almelo, including assembly and quality control. The servers are made for the largest international companies in the world. We do this every day with about 750 colleagues. ZT Netherlands is expanding rapidly. For this reason, a second production location was opened in the summer of 2020. 
Success starts with people. From day one, the team members have helped build the business through innovation, hard work and relationships. This is the foundation of ZT's leadership in the industry. To maintain success, they keep the bar high while fostering a respectful and rewarding environment in which people can develop.
Solliciteer direct!
Are you the ideal
Packing Employee
for ZT Netherlands? Apply directly by following the button below and we'll get back to you within 24 hours. 
Do you have any questions or are you already registered with us? Call us directly at 0546-200055 or send us an e-mail at
almelo@4minutes.nl