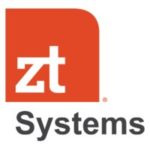 IT Employee | ZT Netherlands
Perhaps you've just finished your ICT studies, or maybe you've even already gotten some experience in the world of ICT and are looking for a new challenge. Start or continue your career at the leading company in the field of data server production. Start working as an ICT Employee at ZT Netherlands today!
What do we expect from you
You'll be working at the Quality Control department, where all of the new server racks are tested before being shipped out. Together with your colleagues, you will check all server racks that enter the QC department. Errors in the racks that you may encounter are yours to fix, if possible, giving you an interesting challenge with each new rack coming your way.
Don't worry about not knowing anything about professional server racks, you'll be given plenty of training and assistance when you start to ensure you are fully capable of handling your tasks down the line. Besides that, you will also be trained in other processes to ensure you can jump into other parts of the process if suddenly necessary. 
You will work in the 2 shifts, which means that you will work the following times:
The morning shift is 06:30 to 15:00;
The afternoon shift is 3:00 PM to 11:30 PM;
One week you will have morning shift all week, the following week you will have afternoon shift all week. This way you also know what your schedule looks like for the whole year!
What are we looking for
You are convincing to get started and you certainly have or are:
A completed (minimum MBO3) education in the direction of ICT or relevant experience;
Have experience with Linux (pre);
Living accommodation in Almelo or the surrounding area;
Available in 2 shifts.
What do we offer
At this job you will be employed fulltime, 38 hours per week, in a challenging environment alongside friendly colleagues.
More concretely you can expect:
A gross hourly income of €17,17;

A 16% shift premium, resulting in an average hourly salary (gross) of €19,92!

Travel allowance starting at 10km;
After 52 workweeks, you will receive your first pay-rise;
If you don't have access to transportation, use one of 4 Minutes' E-Scooters;
If you're a good fit, you have a chance at being offered a permanent employment contract here at 4 Minutes!
About the company
ZT Netherlands is an internationally renowned data server producer which is headquartered in the United States of America. Their factory in Almelo produces servers for their European clients and all production is performed there. Among their clients you will find the largest international businesses of the world that rely upon cloud storage. 
As it is such a large company, every day 750 employees work to ensure the products are delivered on-time to these major clients. As ZT Netherlands is expanding rapidly, they've recently opened a second production line. As ZT Netherlands understands the importance of having motivated and well-trained employees, it invests heavily in the training and happiness of their employees. In this environment you can anticipate a good shot at career advancement and at the very least the ability to develop your own skillset further into other areas of expertise. 
Apply here!
Are you the ideal
ICT Employee
for ZT Netherlands? Apply directly by following the button below and we'll get back to you within 24 hours. 
Do you have any questions or are you already registered with us? Call us directly at 0546-200055 or send us an e-mail at
almelo@4minutes.nl