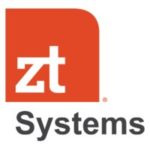 Logistics Employee | ZT Netherlands
Start your career as a logistics employee at ZT Netherlands! A full-time job in the 2 shifts, nice colleagues and plenty of career opportunities. In other words, the ideal job for you!
What do we expect from you
You will be working in the Warehouse of ZT-Netherlands. You will be walking a lot and you must also be able to perform physical work, such as lifting boxes.
Also you will be working with a lot of administration in the Warehouse to keep everyting up to date.
You will work in the 2 shifts, which means that you will work the following times:
The morning shift is 06:00 to 14:30;
The afternoon shift is 2:30 PM to 11:00 PM;
One week you will have morning shift all week, the following week you will have afternoon shift all week. This way you also know what your schedule looks like for the whole year!
What are we looking for
You are motivated to start working and a physical function is made for you! In addition, you are or have:
Living in Almelo or the surrounding area;
You have a MBO4 diploma;
In possession of a forklift certificate (this is an advantage, not a requirement)
Available in 2 shifts;
Knowledge of Microsoft Office and can also get along well with a computer;
Command of the Dutch and English language in word and writing.
What do we offer
At ZT Netherlands you can expect a fulltime job, 38 hours per week, that's filled with unique challenges and a great working environment.
Of course, there are other benefits to working at ZT;
A gross hourly salary of €14,39, for those aged 18 and above;

A 16% shift premium, netting you a total of €17,32 (gross) per hour;

Daily travel allowance starting at 10km;
If you don't have transport, maybe you can use one of the 4 Minutes E-Scooters or E-Bikes;
After 52 weeks on the job, you will receive your first pay rise;
When you showcase great performance, you stand a chance at being offered a permanent employment contract at 4 Minutes or at ZT.
About the company
ZT Netherlands is an internationally renowned data server producer which is headquartered in the United States of America. Their factory in Almelo produces servers for their European clients and all production is performed there. Among their clients you will find the largest international businesses of the world that rely upon cloud storage. 
As it is such a large company, every day 750 employees work to ensure the products are delivered on-time to these major clients.


As ZT Netherlands is expanding rapidly, they've recently opened a second production line. As ZT Netherlands understands the importance of having motivated and well-trained employees, it invests heavily in the training and happiness of their employees. In this environment you can anticipate a good shot at career advancement and at the very least the ability to develop your own skillset further into other areas of expertise. 
Apply here!
Are you the ideal
Logistics Employee
for ZT Netherlands? Apply directly by following the button below and we'll get back to you within 24 hours.  
Do you have any questions or are you already registered with us? Call us directly at 0546-200055 or send us an e-mail at
almelo@4minutes.nl