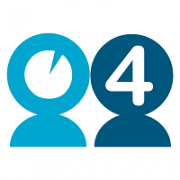 Production Employee | Twente
We are looking for Production employees who can carry out Production work like wrapping and packing, Full-time or Part-time in Twente. We are also looking for Logistics employees who want to work Full-time or Part-time. During the day or in the evening. Come and visit us quickly and look at the possibilities!
What do we expect from you
Because it is busy with almost all our customers, we undoubtedly have a good production vacancy for you!
The focus of 4 Minutes is production and warehouse work.
We are looking for production employees with technical insight.
Regardless if you have experience or not, we'll find a suitable place for you.
We can practically guarantee this due to our specialization in our field of Production and Logistics
What are we looking for
You don't need experience to work for us, we're just looking for enthusiastic and motivated production employees!
The only thing we really need from you is an availability of 16+ hours per week.
With a basic understanding of English (or in some cases German), you will be able to work at most of our clients!
What do we offer
A gross hourly salary between €11,85 - €16,00, for those aged 18 and above;

Excluding the eventual shift premiums!

Daily travel allowance starting at 10km;
If you don't have transport, we'll try to help you out;
When you showcase great performance, you stand a chance at being offered a fulltime employment contract at 4 Minutes. 
About the company
4 Minutes is one of the largest Employment Agencies in Twente!
We specialize in logistic and production work, allowing us to offer you continuous employment throughout the year at various clients. We work with you to ensure that we can find you the best fitting and most enjoyable job at one of our clients. In case you have difficulties arranging transport, we're always glad to offer a helping hand.
If you are looking for stable & continuous employment? Look no further!
Apply here!
Are you the
Production Employee
 we're looking for? Apply directly by following the button below and we'll get back to you within 24 hours. 
Do you have any questions or are you already registered with us? Call us directly at 0546-200055 or send us an e-mail at
info@4minutes.nl