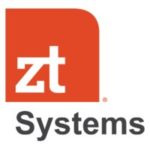 QC Support Employee | ZT Netherlands
Are you looking for an independent position within a great team where you can keep moving? The position as a QC Support Employee is definitely something for you!
What do we expect from you
As a QC Support Employee you are responsible for connecting, moving and scanning the products. It is an independent function within the team where it is also useful if you have a proactive attitude and see the work lying around. In addition to the products, you are also responsible for scanning the racks and servers. You also ensure that the products are placed in the right place. This can vary from light to heavy products, it is important that you are able to perform physical work. Racks are of course moved together with a colleague, because a complete rack on wheels is high and heavy.
You will work in the 2 shifts, which means that you will work the following times:
The morning shift is 06:30 to 15:00;
The afternoon shift is 3:00 PM to 11:30 PM;
One week you will have morning shift all week, the following week you will have afternoon shift all week. This way you also know what your schedule looks like for the whole year!
What are we looking for
Of course you are motivated to get to work and you know how to handle it. You also have/are:
A completed MBO2 or higher education or relevant experience;
Basic knowledge of Microsoft Office;
Mastery of the Dutch and/or English language;
Living in Almelo or the surrounding area;
Accurate in your work and you can handle a 3D scanner.
What do we offer
At ZT Netherlands we offer you a full-time production job of 38 hours a week, full of challenge and with nice colleagues. In addition, you will of course get much more from us!
Gross hourly wage of €12,39 based on 18 years and older

16% shift allowance which brings you to a gross hourly wage of €14.37!

Travel allowance from 10 km
After 52 weeks you have received your first pay rise
If you function well, you have a chance to win a permanent contract at 4 Minutes
About the company
ZT Netherlands is an internationally renowned data server producer which is headquartered in the United States of America. Their factory in Almelo produces servers for their European clients and all production is performed there. Among their clients you will find the largest international businesses of the world that rely upon cloud storage. 
As it is such a large company, every day 750 employees work to ensure the products are delivered on-time to these major clients. As ZT Netherlands is expanding rapidly, they've recently opened a second production line. As ZT Netherlands understands the importance of having motivated and well-trained employees, it invests heavily in the training and happiness of their employees. In this environment you can anticipate a good shot at career advancement and at the very least the ability to develop your own skillset further into other areas of expertise. 
Apply here!
Are you the ideal
QC Support Employee
for ZT Netherlands? Apply directly by following the button below and we'll get back to you within 24 hours. 
Do you have any questions or are you already registered with us? Call us directly at 0546-200055 or send us an e-mail at
almelo@4minutes.nl